Tietoja lyhyesti
Majoitus
Fully equipped chalets
Yöt
7
Hinta
Alkaen €2038 (per henkilö, jaettu huone)
Seikkailutyyppi
Guided tour
Täysihoito
Breakfast, lunch-package and dinner
Kuljetus
All necessary transports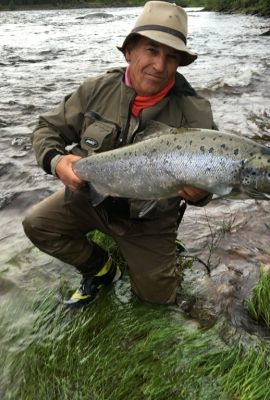 Seikkailu Yleiskatsaus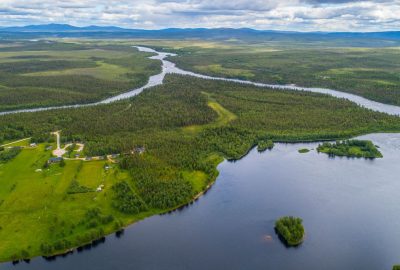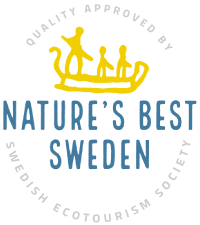 Salmon and sea-trout come up the Tornio River system all the long way from the Baltic Sea. The rivers are called Tornio (Torne) and Muonio, and they are of tradition the most important salmon-rivers in the Baltic area. Famous for holding the biggest of all Atlantic Salmons.
The last years the amount of salmon in the river has increased dramatically. Due to stronger regulations in the sea-fishing, especially the 2008 prohibition of drifting nets in the Baltic, the rivers are coming back in old shape again. This is one of the most thrilling fishing areas for Atlantic salmon.
The salmons are caught, from the shores and standing on the smaller islands. The size of the salmon goes from 5 kg to around 30 kg for the biggest ones…
The fishing is done around the clock as the sun never sets, the Midnight Sun….
During your stay it is possible to try our excellent grayling waters. The wetlands have very many lakes, and these hold a lot of perch and pike.
Majoitus & Ateriat
Mahtavan muonionjoen saarella on näkymät kahteen maahan, tämä on Rajamaa. Rajamaa koostuu päärakennuksesta, jossa on vastaanotto, ruokasali ja sauna. Lähellä ovat hotellimökit ja meitä ympäröi Lapin valtava Taiga-metsä. Pientä 7 asukkaan kylää lukuun ottamatta ympärillämme on vain erämaata. Täällä voit nauttia Lapin luonnon rauhasta, nukkua kuin tukki ja syödä kotiruokaa.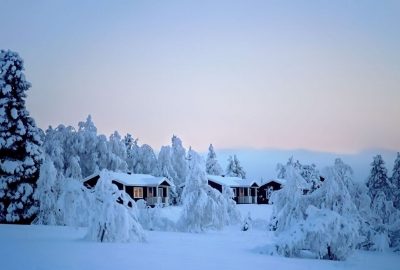 Näytä kuvasto
Lomamökit
Typical Swedish wooden chalets, as always, red with white corners. Lots of wood inside these comfortable, fully equipped hotel-chalets. All of them have been totally renovated during 2018. The smaller ones have 2 beds for twin or double. The bigger ones have two bed-rooms with 2 beds for twin or double and one big living room with two beds. Totally 6 with the extra beds. All chalets have ready-made hotel beds, shower/WC, mini-kitchen and electrical drying closet. And a view over the river and two countries!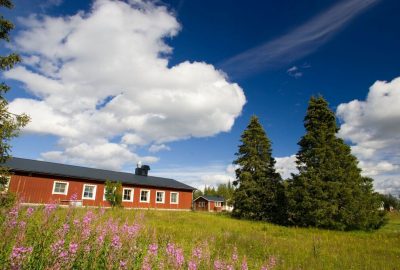 Näytä kuvasto
Ruokasali
All meals, if not eaten outside in the forest by a fire, will be enjoyed in our dining-room. The splendid view over the river will increase the appetite. All the food has been prepared in our kitchen from start, and the bread is also baked there. As much as possible we use Lapland produced, such as moose, pork and beef, and fish from mountain-lakes or the Arctic Sea. Blue-berries, cloud-berries and lingon-berries are picked in the forests around. Depending on season, vegetables are partly grown in our garden and partly from the region. Bon appetit!
Ennen lähtöä
No vaccinations needed, but please bring Your European Health Insurance Card.
The fishermen bring their own equipment.
Sisältyy hintaan
Transfer from/to Rovaniemi/Kittilä airport.
Accommodation in 2-bed or 4-bed chalets at Rajamaa.
"Lapland full-board". Breakfast, lunch-package and dinner at our restaurant at Rajamaa. Drinks not included. All licenses. All transports to/from fishing-spots.
Guiding 5 days.6 hours/day.
Other alternatives, please ask for an offer.
For an additional cost, it is also possible to try traditional boat-harling for salmon with a local rower.

Ei sisälly hintaan
Drinks not included.
Päivät & Hinnat
Season w.26 – w.35.
Preliminary changing day during 2020, Saturdays in Rovaniemi (RVN) and out Kittilä airport (KTT). Please check before booking any flights!!
Price: EUR
€ 4675 1 person/2-bed chalet 1 pers / 1 guide
€ 2873/pers 2 persons/2-bed chalet 2 pers / 1 guide
€ 2362/pers 3 persons/4 bed chalet (2 bed-rooms) 3 pers / 1 guide
€ 2038/pers 4 persons/4 bed chalet (2 bed-rooms) 4 pers / 1 guide
Booking Policy
After booking You will get an invoice for the whole sum. When the invoice is paid, Your booking is valid.