Quick Facts
Our most exclusive fishing program, with own wilderness-lodge, traditional salmon rowing with Kätkesuando boats, and prime fishing for arctic grayling. And then you have the possibility to meet our bears! Let us design your program together.
Lodging
Your own wilderness cabin
Price
From € (per person, shared room)
Adventure Type
Guided tour
Boarding
Breakfast, lunch-package and dinner
Transport
All transports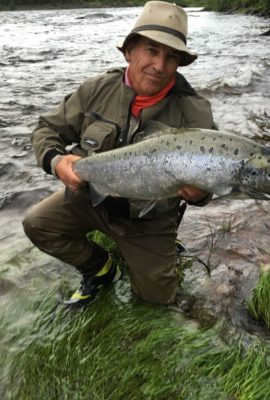 Adventure Overview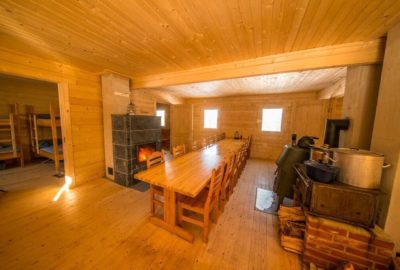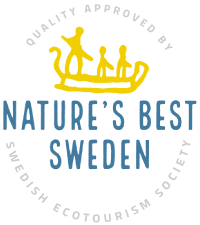 We have, for our most exclusive fishing programs, built a big wilderness-cabin by the River Muonio. Far away from any other buildings, one can really enjoy the Lapland nature and the silence of the Taiga forest.
In the new-built log-cabin one can live a real wilderness life, without electricity or running water. The big cabin consists of four bed-rooms, with proper beds, and a big room with kitchen. By the riverside is a nice big sauna. The whole lodge will be exclusively yours during your stay.
Here by the River Muonio have, in all times, transports and also the traditional fishing been done with river boats of Kätkesuando model. Our rowers have the experience of many generations of salmon harling on the river, and you will now have the possibility to take part in this old culture. The beautiful wooden boats are fully equipped. It is only for you to go step onboard and enjoy the fishing.
Bear-watching. A couple of kilometers from the cabin we have a hide for wildlife-watching. From the hide, with bunks, you have the possibility during one of the nights, to see both eagles and the "King of the Forest" the shy brown-bear. That is if you don't prefer fishing instead.
From the airport in Kiruna or Luleå, the transfer will take you to Kallaxflyg. From there you will fly helicopter over the virgin forest of Pessinki national reserve. You can also choose to arrive by other meens.
We will meet you when you land close by the cabin and the fishing can start.
We will see to that you eat and sleep well. Together with guides and rowers we will give you a true nature experience and let you take part in our old fishing-tradition here by the Muonio River. A memory for life.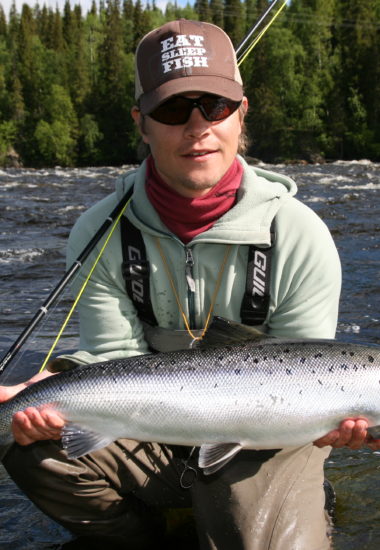 The biggest Salmon in Europe!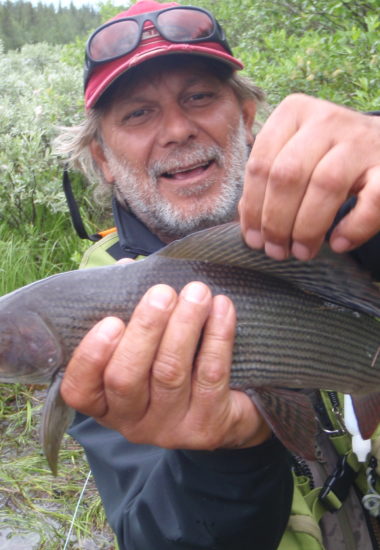 Arctic Grayling in River Muonio!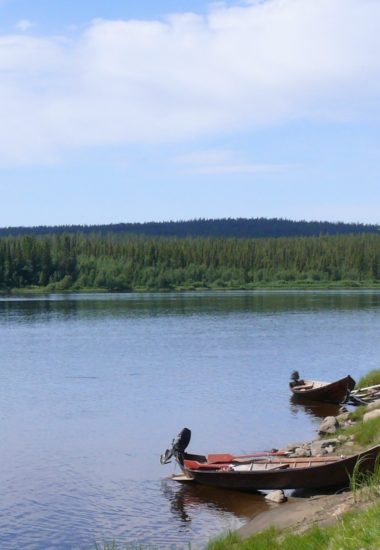 Traditional salmon rowing with Kätkesuando boats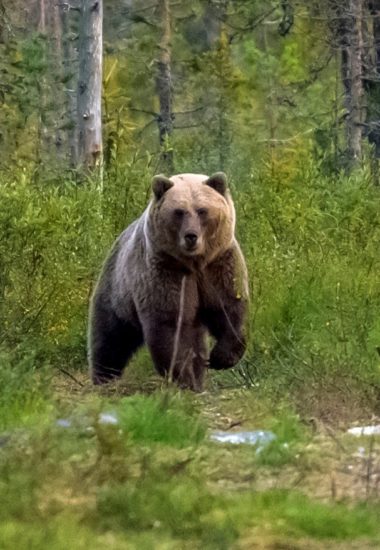 Audience of the "Queen of the Forest"
Dates & Prices
Let us discuss the details in your program!
Please contact us through the contact form above, or directly on info@rajamaa.com or on telephone +4670 5533817
Welcome!
Lars & Kaisu
Team Rajamaa