Quick Facts
Beautifully situated on an island in the border river Muonio. Here You can stay for a day or two on Your way to North Cape. Or the whole summer!
Caravan
We have places, with electricity, for caravans and motorhomes .
Tent
You can put up Your tent.
Facilities
There is a little kitchen, showers and sauna. And You can empty Your tanks.
Activities
Walk on forest-paths and fish in the river. Follow the guide to look for beaver. And bear!
Lodging
We have newly renovated hotel-chalets.
Boarding
You can have breakfast or dinner in our restaurant.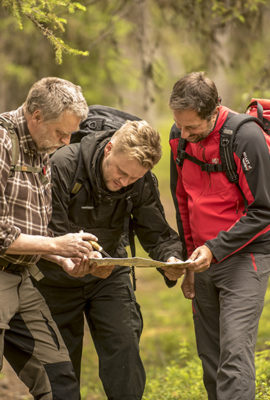 Camping Overview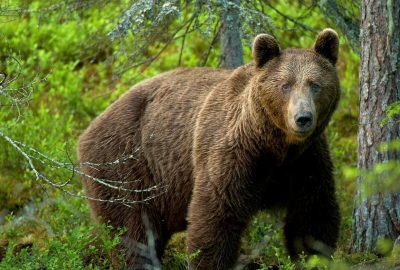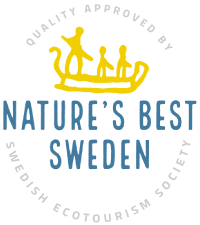 Rajamaa has been run by the Malmström family since the start 34 years ago. Here You can rest on Your way north or south, a strategical stop on Your way to the North Cape. Or stay longer and enjoy the calm and the Lapland summer!
This year we have upgraded the camping, so that You can enjoy Your stay even more. Apart from places for caravans and motor homes,  it is possible to put up a tent, there is a small service-house and sauna. It is also possible to empty the wastewater tank.
Sometimes You don't feel like cooking, and then You can have breakfast and dinner in our restaurant. We have a summer menu and a splendid view over the River Muonio and two countries!
But above all. Rajamaa is in the middle of the wonderful Lapland nature, on an island in the roaring borderriver Muonio. Here You can walk on forest-paths to the big rapids of Äijäkoski. The best grayling waters of Sweden are only a few steps away, and up the river are rising the biggest salmons in Europe. Whatever You do, don't forget the rods!
To ensure a nice fishing experience, we have limited the amount of fishing permits sold.
Wonderful nature experiences are also to follow the guide to look for beavers by a forest-stream. Or spend a night in our hide, under the midnight sun to try and see the King of the Forest and his Queen. The bear!
Rajamaa is certified as sustainable tourist company!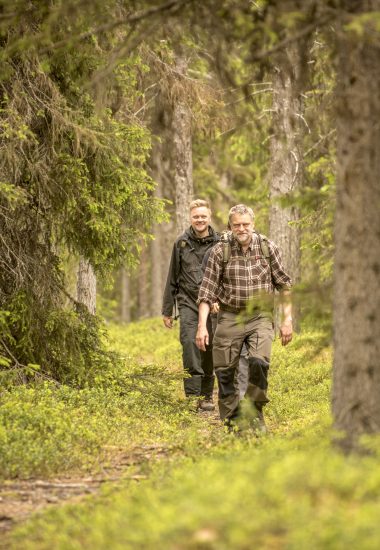 Walk on forest-paths.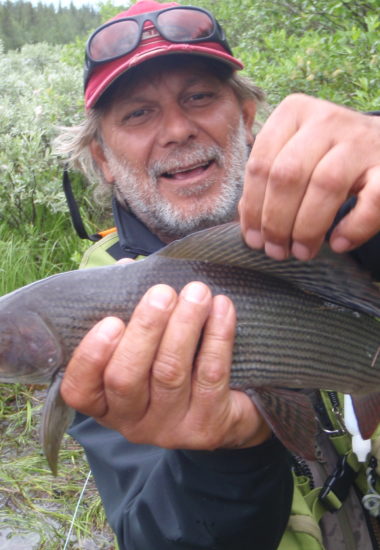 Fish in the mighty River Muonio.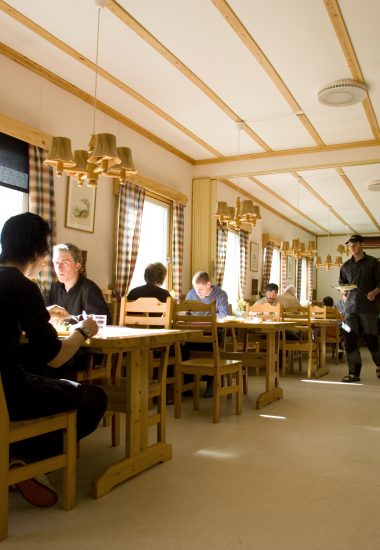 Eat in our restaurant.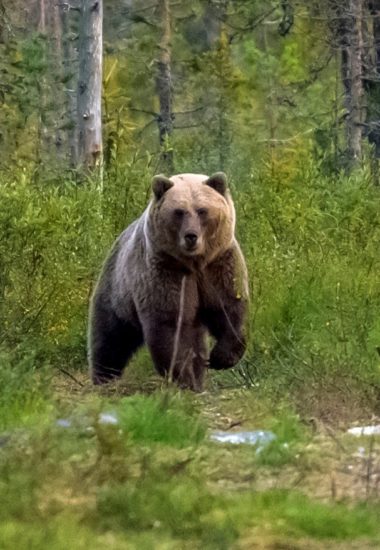 Look for the "Queen of the Forest"
Dates & Prices
We are open between 15. June and 15. September.
A night with caravan/camper costs 250 Swedish krona. For electricity we charge an additional 50 krona.
Tent costs 150 krona.
If You prefer to stay in a "stuga" (chalet):
2-bed hotel chalet cost 850 krona/night.
4-bed hotel chalet costs 1250 krona/night (possible 2 extra beds)
The chalets are well equipped with ready made hotel-beds.
At Rajamaa You can pay with cash krona or euro, VISA or Mastercard.